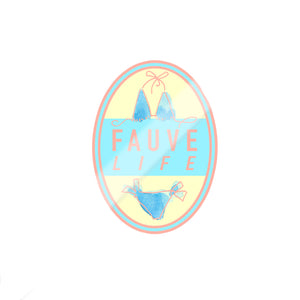 This custom sticker is made from in house Fauve Life artwork and designs.
Dimentions measure - 2.18" x 3"
This sticker is durable and made to be last, it has a strong sticky and a slight matte finish to add a sleek look.
I put mine on my water bottle and its been there for awhile now with no markings or any corners peeling up, its such a fun little accent to my collection!